Varicose Vein Laser Treatments in Laval
For prompt assistance and additional information, please contact us at
Say goodbye to unsightly varicose veins and enjoy the benefits of laser treatments offered at Laser Clinic Dagenais in Laval.
Aesthetic Laser:

An Excellent Alternative for Gentle Removal of Varicose Veins
Say goodbye to varicose vein problems and restore the beauty of your legs with the proven and innovative technique of aesthetic laser treatment.
Experience the advantages of dermatological laser treatment for varicose veins at Laser Clinic Dagenais:
The procedure is non-invasive, requiring no incisions.
You can expect fast results as the modern technologies utilized in the clinic deliver visible improvements from the first sessions.
Varicose vein laser treatment is nearly painless.
The treatment is suitable for all skin types.
Discover the benefits of laser varicose vein treatment by visiting Laser Clinic Dagenais in Laval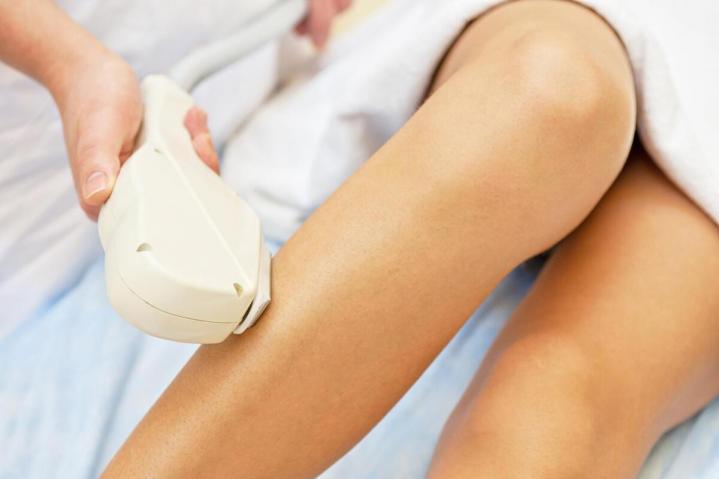 The services offered by Laser Clinic Dagenais
PRO-DERM dermaceutical treatments
Varicose vein laser treatment
Vascular laser treatment
Glycolic acid treatment
Facial treatment
The advantages of Laser Clinic Dagenais
More than 17 years of expertise
Professional-grade products
Cutting-edge equipment
Attentive and available staff
Personalized advice
Laser Clinic Dagenais is located in
Laval
Customized Laser Varicose

Vein Treatments in Laval
Don't wait any longer to eliminate those dilated and troublesome veins. Place your trust in the expertise of our esthetician at Laser Clinic Dagenais, specializing in laser varicose vein treatments. They will customize the laser parameters to suit your needs, ensuring optimal results.
Our aesthetic center also offers other specialties, including:
Let our laser aesthetic specialist take care of your skin