Glycolic Acid Treatment in Laval
For prompt assistance and additional information, please contact us at
Consult the specialist at Laser Clinic Dagenais in Laval to benefit from effective glycolic acid aesthetic treatment.
Specialist in Glycolic

Acid Peels in Laval
Are you searching for an effective solution to rejuvenate your skin and diminish facial scars? Look no further than Laser Clinic Dagenais, conveniently located in Laval.
Our clinic offers personalized glycolic acid treatments designed to address your specific needs.
This innovative aesthetic treatment works wonders in eliminating dead skin cells, revealing a radiant and revitalized complexion. It is especially renowned for its ability to target brown spots and superficial scars, leaving your skin smoother and more even-toned.
Our skilled professionals will assess your unique concerns and create a customized treatment plan tailored to your requirements. 
Experience revitalized skin with glycolic acid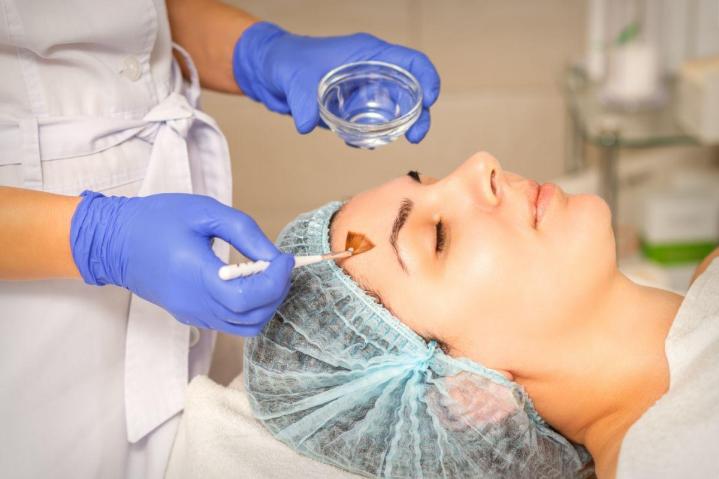 The services offered by Laser Clinic Dagenais
PRO-DERM dermaceutical treatments
Varicose vein laser treatment
Vascular laser treatment
Glycolic acid treatment
Facial treatment
The advantages of Laser Clinic Dagenais
More than 17 years of expertise
Professional-grade products
Cutting-edge equipment
Attentive and available staff
Personalized advice
Laser Clinic Dagenais is located in
Laval
The Preferred Clinic

for Glycolic Acid Treatments
At Laser Clinic Dagenais, we use glycolic acid as an aesthetic product due to its impressive effectiveness in removing impurities. This makes it a top choice for our clients.
Not only does glycolic acid exfoliate the skin, but it also acts as a natural collagen stimulant, making it an ideal choice for wrinkle treatment.
In addition, we offer vascular laser treatments that are highly effective for addressing couperose, ruby spots, and varicose veins.
Discover the advantages of glycolic acid treatments at Laser Clinic Dagenais in Laval